Now that you've registered for classes you're probably wondering what's next? Get to know the College with our new student orientation events and make friends at events like Edge and Friday Hangouts.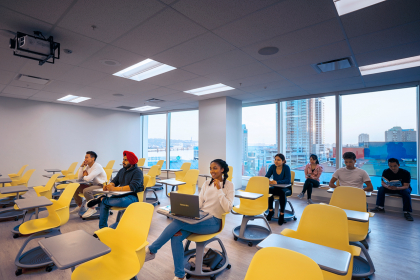 Essential Resources
New Student Resources
for your first semester
Learn more
Kick Start
Get a kickstart to your first semester at Douglas College! If you are a new student and have questions about your time at post-secondary, sign up for Kickstart To College! 
Strong Start: New Student Orientation
Are you a new student at Douglas College? Learn about new student orientation information and events.
Friday Hangouts
Do you want to meet other students outside of the classroom setting? Learn more about what is in store for Friday Hangouts!