Here are just a few success stories from our Psychiatric Nursing program. 
Sandra Brydon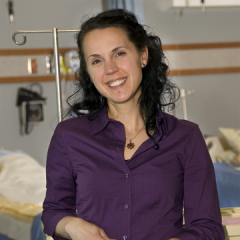 A bit of column A and a bit of column B
The best thing about college is dusting off my brain and learning - being exposed to many different trains of thought, information and styles of teaching is exciting. On the other hand, the worst thing about college is also learning, for the same reasons that learning is exciting - it can also be a little overwhelming because there is a lot to take in and be responsible for.
The craziest moment in class so far
was definitely in our Therapeutic Relations class where actors are playing clients, simulating an escalating or agitated client. At one point the yelling was so loud that a few of the construction workers working on campus came into the room to make sure everyone was okay.
You can't drag it out of me
I won't say who my favourite teacher is because I'm still in classes. I don't want to answer this question.
The most important thing I learned in college
is how to apply what I've learned in the classroom setting to my work environment.
Ivana Culina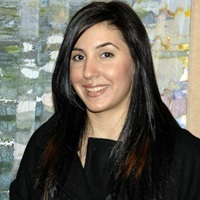 The hardest thing about college
was trying to balance the demands of school, family and friends. They all require time and effort; some more than others. It took me a while to find my course and establish a happy medium. It still can be a juggling act.
College taught me
to think critically and to keep an open mind no matter which situation I encounter at school or out in the community. It taught me the value of an education and how important it is to empower yourself as an individual. Education gave me the ability to stand firmly on my own two feet.
I didn't learn from a textbook
to expect the unexpected and to act quickly on my toes. The situations that you encounter at work could never be explained through a textbook. Textbooks provide a snapshot of a situation but what the workplace teaches you is how your personality, character, feelings and emotions all play a significant role in how you deal with situations and the outcome.
It's too difficult to choose
just one favorite teacher because I have gained so much from many different instructors throughout my years at Douglas College and they have all contributed to who I have become today. I thank all my instructors who have given me an opportunity to learn and explore such exciting and challenging topics and subjects. We have wonderful and knowledgeable instructors at Douglas College who all equally deserve recognition.
The best thing about college
was gaining my independence and the freedom to learn. I realized that there is a wonderful world of exciting and significant knowledge waiting at my fingertips and I just needed to open a book, work in a group, or interact with an instructor.
Chad Miller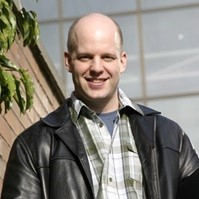 Chad Miller still finds Douglas College innovative, supportive and challenging. Miller's career in psychiatric nursing has evolved alongside the changes in the Psychiatric Nursing program. Once a two-year diploma program, it has now evolved into a full Bachelor's degree. "I think it's fantastic that Douglas College has now developed a Bachelor Program for the Psychiatric Nursing profession. The field is growing and becoming more challenging and complex," says Miller.
After Miller graduated from the diploma program, he then completed the advanced diploma. Now he is working to complete a Bachelor of Science in Psychiatric Nursing. "I was very young when I first entered the Psychiatric Nursing program with no experience in dealing with physical and psychiatric disabilities. Without the strong support from my instructors, I could have easily been overwhelmed," says Miller.
Miller, who works as Forensic Liaison Worker for the Forensic Psychiatric Services Commission, provides psychiatric and social services to mentally disordered individuals in conflict with the law, through short-term transitional interventions. "This program gives me added credibility and a higher profile in my profession. In the future, I want to get involved in some of the groundbreaking initiatives being developed between mental health care and the criminal justice system. This degree will help me do exactly that," he says.