REGSITRATRION CLOSED
1ST ANNUAL DOUGLAS COLLEGE FITNESS  CONFERENCE
SATURDAY, APRIL 10th, 2021  (VIRTUAL VIA ZOOM - LIVE)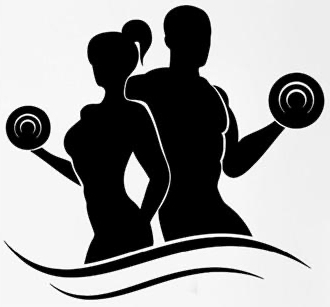 Approved by BCRPA for 7.5 CEC's & Renewal Credits
Fee:  $125 (includes GST) - REGISTRATION CLOSED 
Douglas College Sports Institute is proud to present the 1st Annual Douglas College Fitness Conference on Saturday, April 10th (9:00am - 4:30pm) through Zoom Platform.  Over the one day conference, Fitness Leaders will have the opportunity to participate in a variety of fitness sessions together with other fitness leaders to experience the latest trends in fitness, expand skills and knowledge.  Fitness Leaders will find its a great opportunity to network, share ideas, learn from the various workshops, and most importantly, have some fun with other fitness professionals from around BC while earning up to 7.5 BCRPA Fitness CECs.   
FULL DAY PROGRAM (VIRTUAL LIVE) 
All Conference sessions will be held online through the Zoom Platform. Zoom codes will be provided by email to participants prior to Conference. Please Note: In accordance with the current Provincial Health regulations, Douglas College will not longer be able to offer LIMITED number of in-person registration. The Douglas College Fitness Conference will only be available by ONLINE to those who wish to attend!!
Online via Zoom - Quote CRN: 21087 (ONLY) - Registration Closed 
Session #1 (9:00am – 10:25am): Band, Balls & Balance 
Lunge, pull, squeeze and twist your way through this workshop! Join Jaimee Stokes as she delivers a variety of exercises from beginner through advanced levels, with an emphasis on compound movements blended with balance. This session will conclude with a stretch involving the balls and bands. Suitable for all group fitness instructors and/or personal trainers. Presentation by Jaimee Stokes (1.5 BCRPA CEC's & Renewal Credits)
Session #2 (10:35am – 11:55am): Speed, Agility & Quickness Drills for Warms & Cool-Downs 
The first part of this session will focus on the principles behind warm-ups and cool-downs including the physiological changes that occur when warm-ups are performed properly. Various types of warm-ups including Passive, General, Dynamic and Specific will be defined and conducted by the group. The second portion of this session will focus on Speed, Agility and Quickness Drills. Participants will come to recognize the versatility of speed, agility and quickness drills and how they can be incorporated into a warm-up, training session and/or simply stand on their own. This session will end with an emphasis on the importance of incorporating an appropriate cool-down. Presentation by Mario Luongo(1.5 BCRPA CEC's & Renewal Credits)
Session #3 (12:05pm – 1:25pm):Progress with a Purpose 
Join Caroline Collins to explore exercise progression ideas for your classes and personal training sessions! Examine important building blocks for safe and effective progressions, as well as when and why to offer them to your participants. This workshop will be an interactive mix of lecture and movement. Come with your exercise progression questions for open discussion. We will have fun moving through exercise samples and building on your progression knowledge. Presentation by Caroline Collins(1.5 BCRPA CEC's & Renewal Credits)
Session #4 (1:35pm – 2:55pm): Small Muscle Builder 
This "Small Muscle Builder Program" is performed with two simple tools, a Stick and TheraBand (wide broad band). You will learn an easy to apply methodology to helping clients realign their bodies with a low intensity, 3 dimensional, easy to follow progressive program. Each participant will walk away with an 8-week progression program template. This is a great program that can be applied generally overall within a group environment or in one-on-one sessions. Presentation by Kim Bond(1.5 BCRPA CEC's & Renewal Credits)
Session #5 (3:05pm – 4:30pm): Ready, Set, Grow 
Ryan Cook will take us through a discussion of current research in realms of exercise volume, set structure and program design. Time is limited – training is productive unless it is not. We have all overreached, under recovered, attempted to push through training slumps, or plateaus. Training prescription is well known and understood is it not? The truth – currently in research there has been many discussions and re-interpretations of what is needed, how much is needed, and what is productive with regards to creating exercise stimulus that is productive without limiting one's functionality throughout the day to day. Presentation by Ryan Cook(1.5 BCRPA CEC's & Renewal Credits)
View the full 2021 ONLINE Douglas College Fitness Conference  Brochure with Registration Form - REGISTRATION CLOSED (Deadline to Register is April 7th, 2021)
Further information will be provided be email on how to make a payment by Student Enrolment Office.  Payment options are Visa/Mastercard, Interac E-Transfer or if necessary Online Bill Payment. PLEASE NOTE: Payment is required within 24hrs of receiving a payment instruction email from the CE Registration Office. Registration is NOT complete until payment is received by Douglas College.